Well here they are, the much promised pics of my miniature horses!




This is Oreo rearing, a trick taught adn easily trained because he will do anything for food!



This is Oreos lil head, with hios show halter at a show last year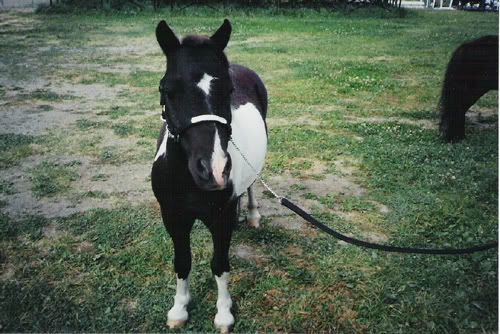 This is his side, and he is in relativly good shape!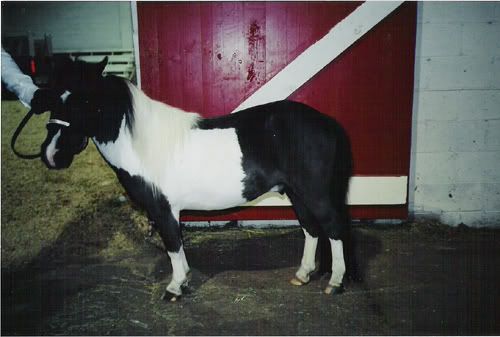 This is me and Shadowm who drives, dont mind me nad my messiness!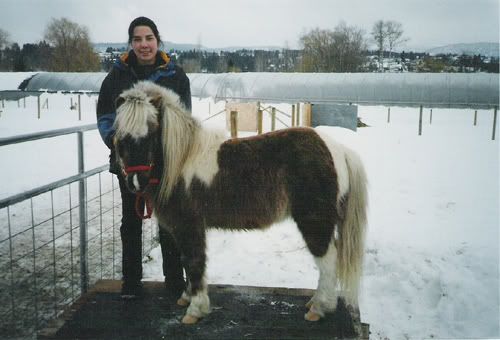 This is me and Shadow at our local fair last year in the driving obstacle class,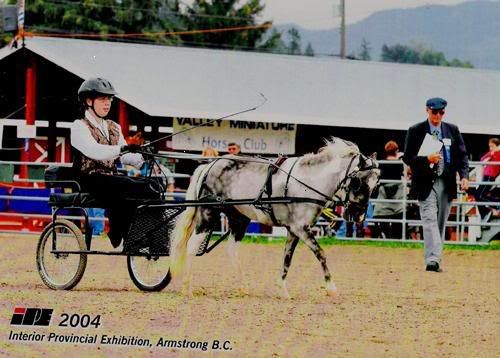 Enjoy!